The only Virginia firm composed of the collective experience of former police, private investigator, and current legal lecturers and professors.
The affiliated attorneys of Bose Law Firm® endeavor to form long-term relationships with clients and cater to executives involved in complex legal matters requiring acute legal fortitude and aggressive litigation skills. The reputation of Bose Law Firm® is known throughout the United States.
Attorney Bose
Click to Download the Fact Sheet on Attorney Bose
In the past five years, the Bose Law Firm® consulted some of the most prominent names in business in diverse issues including Colgate-Palmolive, Sportbet.com, a host of IT consulting companies including angel investor startups and multi-million dollar construction companies including C&P Construction and CMP Restoration Corporation.
Attorney Bose is currently General Counsel for a leading government contractor in Northern Virginia and former General Counsel for DataSoft Technologies of Atlanta, Georgia.
The Criminal and DUI Traffic Defense Practice revolves around an aggressive mission statement at both the trial and appellate levels. Bose Law Firm is engaged for Federal and Virginia state cases in DUI and serious traffic defense by professionals including other attorneys and executives. The attorneys of the firm have unique backgrounds and unequaled experience in law enforcement, prosecution and investigations.
Click here to learn more about Bose Law Firm DUI & Traffic Defense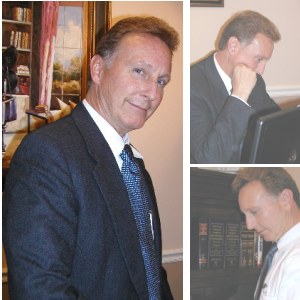 Attorney Thaddeus Furlong
The attorneys of the Bose Law Firm teach both police and other attorneys criminal procedure, DUI law, and other technical areas of criminal practice and procedure.
Former and current clients of the Firm include top level executives in Fortune 1000 companies located in Northern Virginia and high ranking members of government. The Criminal and DUI Defense practice excels under the direction and guidance of Attorney Bose, a former private investigator and Attorney Furlong, a former Fairfax county police officer.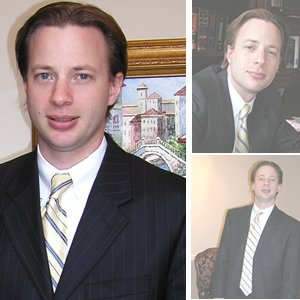 Attorney Adam Hancock
The Firm's counsel in the Business Law Practice is sought by businesses of all sizes for the formation of legal strategy, litigation planning, contract negotiations, commercial litigation, and shareholder matters. The Firm is well positioned to tackle commercial litigation in all circuit courts of northern Virginia and in the U.S. District Court for the Eastern District of Virginia. The inspiration for this division is drawn from the Bose family of businesses in India, France, Singapore, the U.S. and Hong Kong.

Attorney Eric Wiener

The Immigration Law Practice tackles both family and business immigration issues. A significant portion of this group's practice is in deportation defense litigation and employer compliance issues. The firm has particular expertise in litigation matters involving employment contracts with foreign nationals on business visas. Immigration clients benefit greatly from Mr. Bose's experience as General Counsel for DataSoft Technologies where Mr. Bose guided complex litigation efforts of outside counsel engaged by Mr. Bose to enforce non-compete agreements and other employment contract provisions through out the U.S.
Attorney Jim Parrish
The Personal Injury and Workers Compensation practice groups are supervised by Attorneys Eric Wiener and James Parrish. Attorney Wiener holds a decade of experience assisting injured clients and advancing their interests in the courts of the Commonwealth. He is an expert in his practice areas and teaches both Personal Injury Law and Workers Compensation Law to other attorneys in Continuing Legal Education classes. His work has been profiled in the Virginia Lawyers Weekly. Attorney Parrish is a former insurance attorney who represented major insurance companies in defending personal injury cases. Negotiations and settlement discussions by Bose attorneys are aggressive and focus on timely resolutions with controlled risks for Firm clients.
When the Firm represents a client, whether it involves a simple demand letter or a complex trial, the attorneys associated with the Bose Law Firm® recognize the importance of doing it right the first time. Providing clients with the highest level of performance is critical to achieving measurable results and maintaining the Firm's reputation.