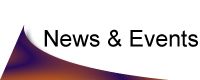 PROUD MOMENTS FOR THE FIRM
TRAFFIC LAW:
FAIRFAX, Virginia: In a case involving a minor charged with (1) DWI, (2) Reckless Driving, and (3) Driving without an Operatorís License, the Judge dismissed the DWI based on a technicality and found the client guilty only of Reckless Driving. Fine was imposed at $250 and time already served of one day. The prosecutorís best offer was $750 and three days imprisonment.
PRINCE WILLIAM, Virginia: Client was charged with DWI and REFUSAL. After careful review of the field sobriety tests conducted by Prince William County police, Bose identified flaws in procedure and test execution. Bose also identified flaws in procedure by the magistrate. RESULT: Reckless driving. Refusal charge dropped.

CIVIL DEFENSE:
FAIRFAX, Virginia: A major bank claimed our client stole approximately $100,000 from his account because a clerk mistakenly wired $100,000 into the account and our client took the money out through certified checks. Bose defended the action upon termination of the clientís first attorneys who were unable to negotiate any settlement with bank attorneys. The case was analyzed and labeled improbable for a win at trial. Nevertheless, Bose took an aggressive defense posture attributing the loss to the negligence of the bank. Bose worked out a generous repayment plan for the client without immediate interest charges and mitigated criminal prosecution.
IMMIGRATION LAW:
In addition to filing hundreds of petitions, both family and employment based, Bose enjoys a thriving practice in immigration litigation.
ARLINGTON, Virginia: Client on an H-1B1 immigrant visa was charged with domestic violence against his live-in girlfriend. If convicted, he faced deportation from the United States. Bose accepted the case, analyzed the charging documents, interviewed witnesses and found conflicting evidence. Upon filing affidavits from physicians asserting the mental instability of the girlfriend and conveying the weaknesses of the case to the Commonwealth, the charges were dropped. The clientís career and tenure in the United States remained intact.
EVENTS
The Bose Law Firm offers seminars on various topics of law ranging from business formation and partnership issues to DWI defense in Virginia.

Click on the button above to see the schedule of seminars. To attend, kindly phone our office or send an E-mail request with your name, address, seminar date and time, and number of people attending to staff@boselawfirm.com.